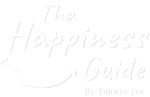 The Ultimate Lifestyle Business
How to make money doing something you love, so you can be your own boss and live life on your terms
(without needing years of experience and without making huge sacrifices)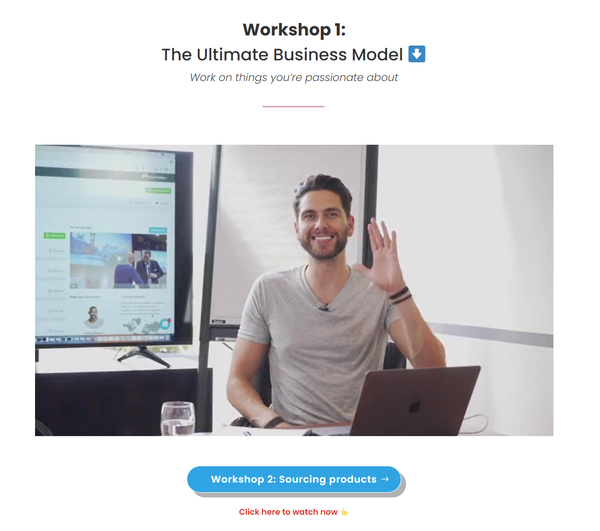 Enter your contact details below and I'll send you the free video workshops straight to your email:
I respect your privacy and take any communications with you very seriously. You can unsubscribe, anytime, from the bottom of any email I send you. Please read my Privacy Policy for more details.
How to create multiple income streams online doing something you love:
without quitting your day job and risking it all
without needing years of experience
without huge overheads or employees
with a proven digital business system that sells for you, 24/7
so you can focus on the work you love
"
Everything you need
to reignite your passion for life, find your purpose and live a lifestyle by your own design!"
- Tahnya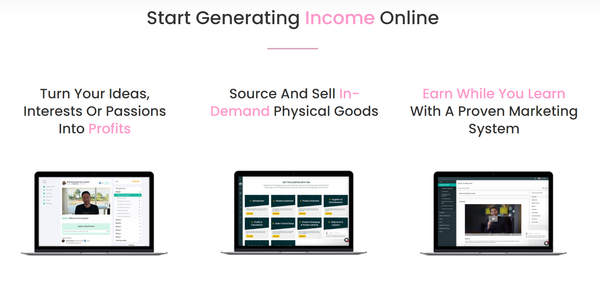 Enter your contact details below and I'll send you the free video workshops straight to your email:
I respect your privacy and take any communications with you very seriously. You can unsubscribe, anytime, from the bottom of any email I send you. Please read my Privacy Policy for more details.
1. THE HOLY GRAIL - 2 Proven Pathways To Start Earning An Income Online
Discover a powerful selling system, people all around the world are using to become their own boss and watch as my personal mentor Stu, walks you through sourcing and selling products online.
2. The Number 1 Reason Holding People Back
Learn what the number 1 reason most people don't pursue their ultimate life. You don't want to miss this!
3. What You Do And Don't Need To Become Your Own Boss In 2021
The straight to the point and no fluff deal on what you do and don't need in today's digital economy to become your own boss. It's simpler than you think.
4. How To Earn Your First $10,000 Online
A comprehensive breakdown of the products offered and the exact numbers you need to hit to make your first $10,000 online. With over 3.2 billion people online today, the opportunity to earn an income online is limitless.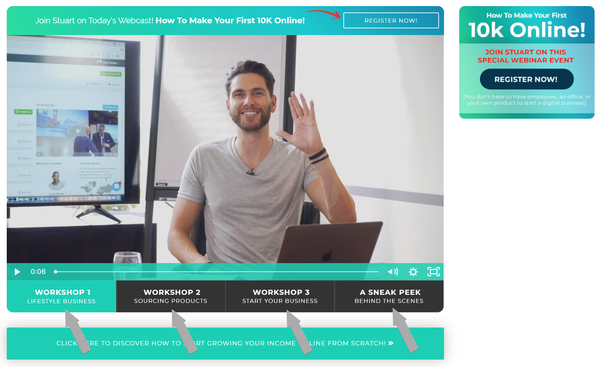 These FREE Video Workshops are 100% responsible for the life-changing transformation journey I've been on. From 'stuck and unfulfilled employee' to 'happy and on purpose' online entrepreneur, I dedicate it all to these free videos! I would be doing the world a disservice if I didn't share them it with you. If you're stuck and unfulfilled in a job or career and would love to explore the opportunity of starting your very own online business, around your passions, then enter your contact details below and watch the free videos. You won't regret it! They will give you a clear and proven roadmap to freeing yourself from the 9 to 5 for good so you can start designing the life you deserve!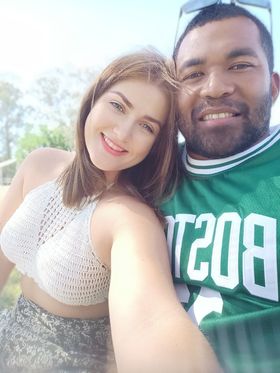 I left the corporate world in 2018 because I believed in my potential more than I valued my regular pay-check. I didn't want to live life going through the motions and being another replaceable cog in a broken system. I knew I wanted to live a fulfilling life doing what I loved, while making a positive impact. I also knew technology made it easier for me to create a business that would give me back my time and freedom.
I believe in my potential which means I believe in yours and learning how to turn my passions and interests into a full-time income online is what made fulfilling my true potential possible. The education and mentorship I received is something I want to make available and accessible to everyone because it's transformed my life in the most incredible ways! If given the right opportunity, anybody can turn their life around and create a positive impact. What the world needs more of is more empowered and happy people doing work they LOVE!
You deserve to design a life and business you LOVE.
Discover A Proven And Powerful Selling System That Can Transform Your Life And Empower You To Become Your Own Boss In 2021 And Beyond...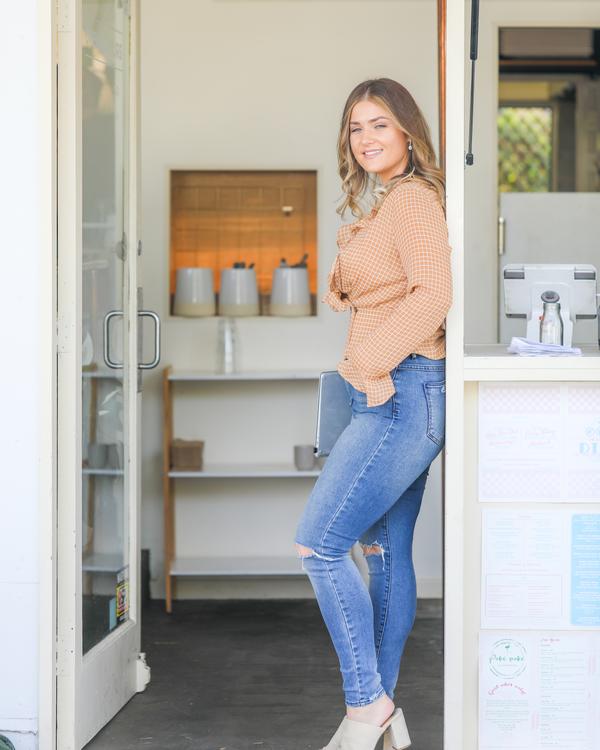 Enter your contact details below and I'll send you the free video workshops straight to your email:
*I respect your privacy and take any communications with you very seriously. You can unsubscribe, anytime, from the bottom of any email I send you. Please read my Privacy Policy for more details.